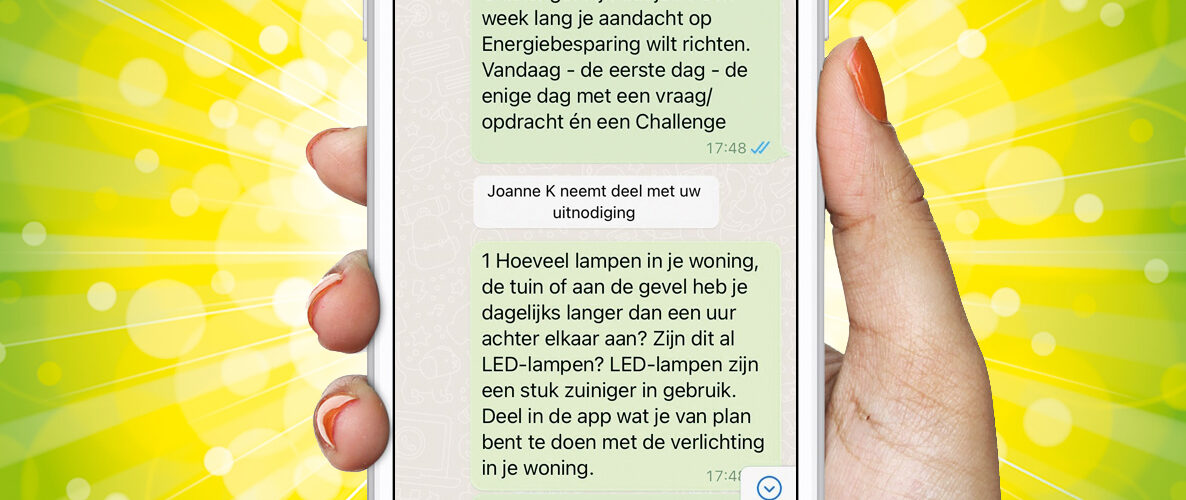 Energy Challenge Online
Vind je het leuk uitgedaagd te worden? Doe dan mee met de online Energy Challenge.
Met ongeveer tien andere huurders beantwoord je vragen of opdrachten in een Whatsappgroep. Een week lang krijg je van je begeleider elke dag een andere vraag of opdracht over energiebesparing. Aan het eind van de challenge ontmoet je elkaar in de app via videobellen. En je ontvangt een tegoedbon van 70 euro voor energiebesparende producten.
Ik geef mij op voor de Energy Challenge!