Tomorrow – Bosbios
Dat er een groot en desastreus klimaatprobleem is, kunnen we écht niet meer ontkennen. Daarom trokken de Franse actrice Mélanie Laurent en eco-activist Cyril Dion – samen met vijf goede vrienden – de wereld in om op zoek te gaan naar slimme en bijzondere oplossingen.
In deze documentaire reis je mee langs pioniers die allen op hun eigen manier bijdragen aan het welzijn van de aarde. Wat dacht je bijvoorbeeld van een organische markttuin of een volledig groene gemeenschap? Of van urban farming en revolutionaire onderwijssystemen? Stuk voor stuk initiatieven van een kleine groep mensen die in hun eigen buurt – en op een heel eigen wijze – aan de slag zijn gegaan met mooie alternatieven.
De documentaire – die overigens een César ontving – laat zien dat er mooie kansen zijn. Dus als je nog wat (extra) ideeën kunt gebruiken, is deze avond goed besteedt! 'We can all start to change the world – Tomorrow'
Programma
21:00 welkom op de heuvel
21:45 intro door Hanna Verboom
22:15 start film
00:15 einde film
Frankrijk – 2015
Regie: Mélanie Laurent en Cyril Dion
Tickets: https://bosbios.nl/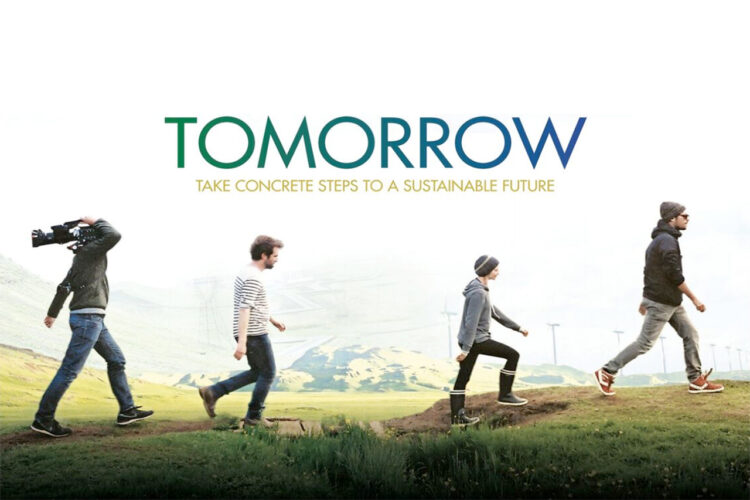 20 juli 2022
21:00 – 00:15 uur

Locatie: De Hoorneboeg, Hoorneboeg 5
Kosten: zie website
Dit event is geweest.
Ik doe mee met:
Tomorrow – Bosbios